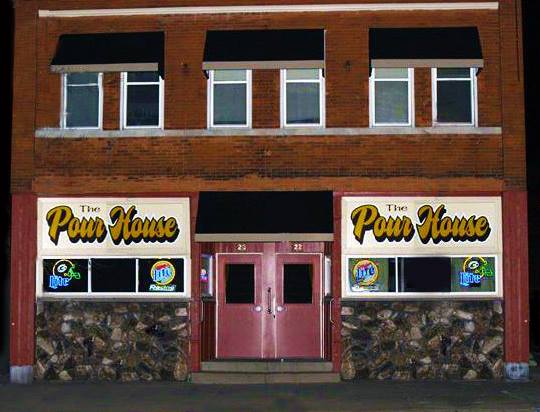 The Pour House "Hartford's Partyland" as seen above is the home of 7 HD TVS so you won't miss a Pass, Pitch, Putt, Lap, Foul, Take down or in some cases tomorrow's weather.
The Pour House offers state of the art Pinball and Video games
including the hottest game of all WII!! Always the latest in music!
Over 40000 albums all at your fingertips on our Internet jukebox!
If it's Entertainment your looking for look no more! Monday
through Thursday 2pm-2am Friday and Saturday 11am-2:30am
Sunday 11am-11pm, all of your questions shall be answered on
this web page if you can't find it, ask it at.
This email address is being protected from spambots. You need JavaScript enabled to view it.